Please Note
We upgraded NEJE 3 series equipment for free for some customers who purchased NEJE 2S series equipment, so your equipment may be NEJE 3 equipment, How to know my device type.
Influenced Device
NEJE 3
NEJE 3 Plus
NEJE 3 Pro
NEJE 3 Max
Influenced Firmware Version
Describe
In GRBL mode, the output power of the laser does not match the setting. The following picture is the test result. It can be seen that the working result does not match the setting.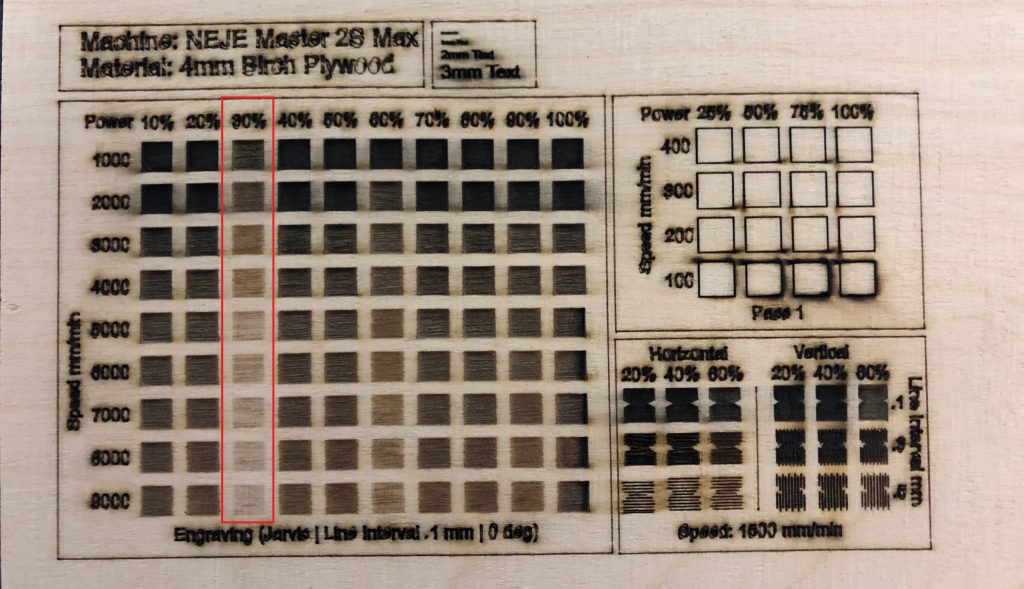 After the repair is completed, the expected effect is as follows: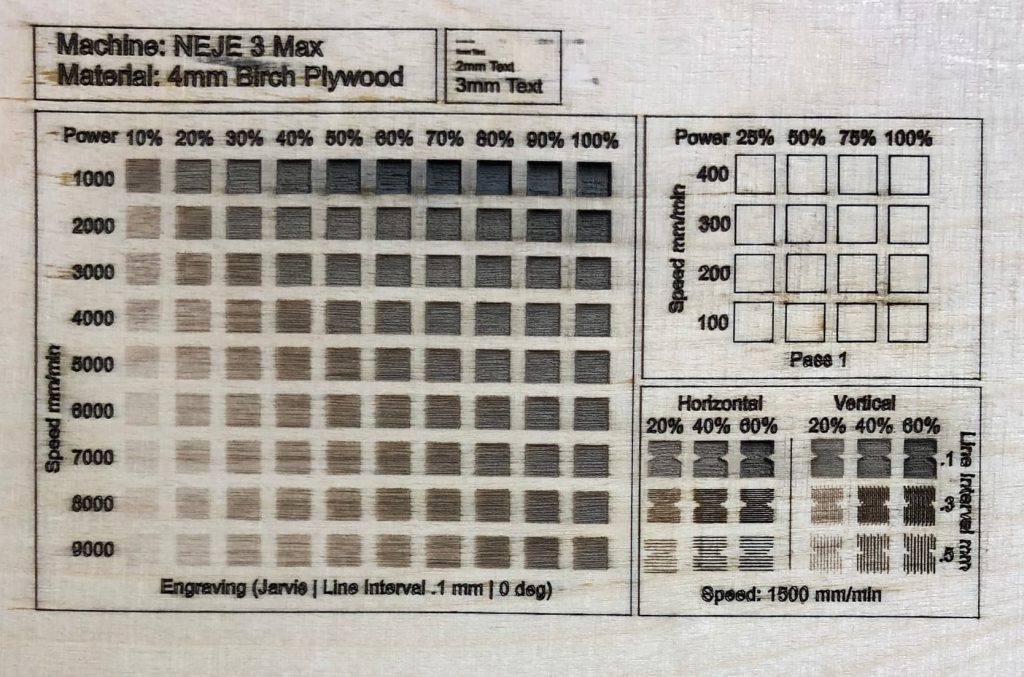 Cause
Because of a bug in GRBL, the PWM output value is incorrectly multiplied by 10
How to Fix
Update your device's GRBL firmware to the latest version, How to update firmware ?
Test File