Install App:
For Android:
Download control software from download page.
For iOS and macOS(10.15 required):
Search and download NEJE Wireless from app store.
How to connect bluetooth with NEJE device:
Power on your device. what is my device state?
Run app on phone.
Wait automatic connection(about 5 seconds).
FAQ:
Ask: Can't connect to my device at Setting of my phone.
Answer: Don't need go to Setting page of your phone, Just run NEJE app, The connection is automatic.
Ask: Searching… No device found(like below):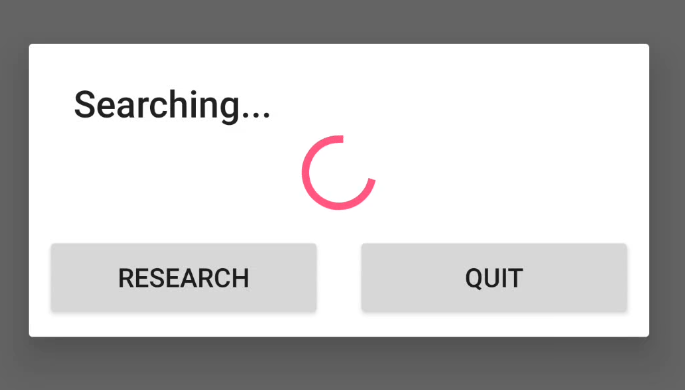 Answer: Do as follow:
Quit app.
Turn on Location function of your phone(Search BLE device need Location).
Turn off Bluetooth function of your phone, Then turn on again.
Power down your NEJE device, Then power up again.
Run NEJE app.
If this page helps you, please click a thumb.
If the problem is still not solved, please contact us and tell us that you have followed the instructions on this page.