When connecting lightburn or lasergrbl, you need to select the correct port to connect to the device. This is not a problem for most customers, because there is often only one port in ports list, but there are exceptions. Here will teach you how to identify your device port number.
this PC->Properties->Device Manager->COM&LPT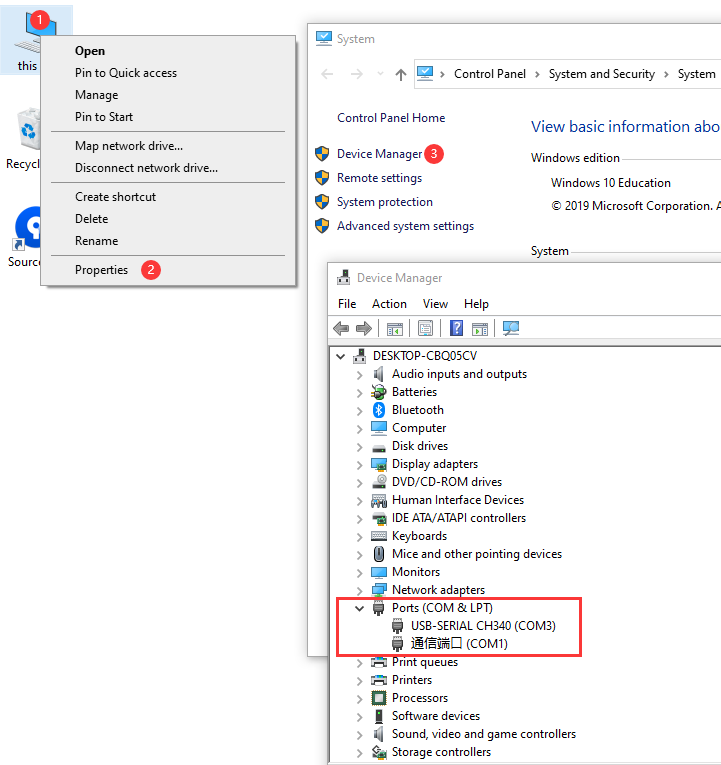 For NEJE 2 and NEJE 2S series device, name like USB-SERIAL CH340 is your device, (COM3) is your device port, The following numbers are not fixed. They may be other numbers on your computer
If you have other connection problem, We suggest you uninstall the serial port that is not NEJE device, like below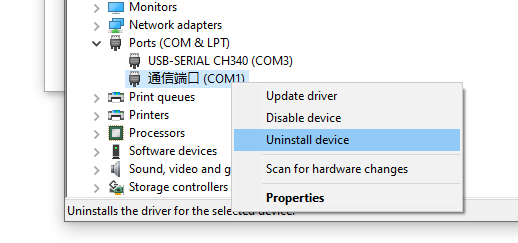 If this not helping, please take a screenshot of COM&LPT page to us. Thanks.